Are you looking for ways to change your body but don't want to spend hours in the gym? Are you bored with your current routine? If so, you're in luck! In this blog post, we will discuss six fun and useful ways to transform your body without spending hours at the gym. We'll cover everything from dance classes to martial arts, so read on for inspiration!
1. Try dance classes
Dance classes are a great way to get your heart rate up and have fun at the same time. There are many different types of dance classes available, so you can find one that suits your taste and fitness level. If you're looking for a high-intensity workout, try a class like Zumba or hip-hop dancing. If you're looking for something a little more low-key, try ballet or ballroom dancing.
Dance sessions are an excellent method to meet new individuals while still getting in shape. They may also be quite empowering, allowing you to feel more self-assured about your body.
2. Take a yoga class
Yoga is another activity that has many benefits for both the body and the mind. Yoga can help to increase flexibility, strength, and balance. It can also help to improve your breathing and reduce stress. Like dance and martial arts, there are many different types of yoga classes available. If you're new to yoga, start with a beginner's class.
If you're looking for a more challenging workout, try an advanced class. Namely, yoga can be done in a group setting or at home by following along with yoga videos on a website or live. You can learn a lot about yoga and your body by taking a class, but you can also get some great benefits from practicing at home.
3. Go for hikes
Hiking is a great way to get some fresh air and exercise at the same time. There are many different trails available, so you can find one that suits your fitness level. If you live in an area with mountains, you can even try hiking up and down them!
Hiking is not only good for your physical health, but it can also be good for your mental health. Being in nature has been shown to reduce stress and improve mood.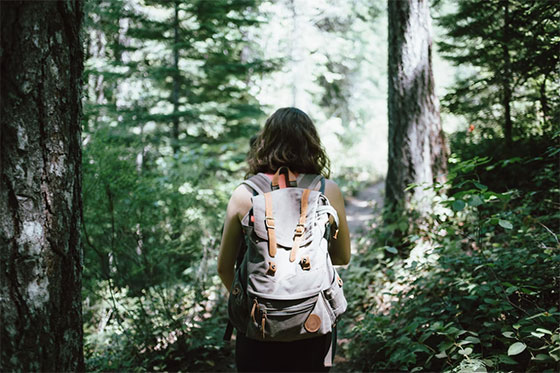 Also, the hikes don't need to be super long or difficult to be beneficial. Even a short, easy hike can give you some great benefits.
4. Take up martial arts
Martial arts is another activity that can be both fun and beneficial for your body. Like dance, there are many different types of martial arts to choose from. If you're looking for a workout, try something like karate or taekwondo. If you're interested in self-defense, try Brazilian Jiu-Jitsu or Muay Thai. Martial arts can be a great way to relieve stress, as well as build confidence and self-discipline. When you're learning self-defense techniques, you'll also be gaining strength and improving your coordination. The movement and discipline required for martial arts can also be helpful in improving balance and flexibility.
5. Play a sport
If you're looking to get some exercise and have fun simultaneously, try playing a sport. If you desire a competitive environment, look into joining your town or city's sports team. Or if you just want to play for leisure, play with friends or family members instead.
There are many benefits to playing sports and being physically active. Playing sports can help to improve cardiovascular health, increase strength and endurance, and reduce stress.
When it comes to picking a sport, the sky is the limit! There are so many different options available, from basketball to tennis to swimming. Just pick something that sounds like fun and give it a try.
6. Go for a swim
Swimming is another great way to get some exercise and have fun at the same time. Swimming is a great workout for your whole body, as it uses both your arms and legs. It's also a low-impact activity, so it's easy on your joints.
If you don't know how to swim, there's no need to worry! You can start by taking some beginner swimming lessons. Once you've learned the basics, you'll be able to swim laps at your local pool or even go for a swim in the ocean.
Swimming is a great activity for all ages and abilities. So whether you're a beginner or an experienced swimmer, get out there and enjoy the water!
There are several methods to alter your physique, but these are only a few of them. So go out there and start moving! Keep in mind that achieving long-term benefits is easiest when exercise becomes a part of your everyday life. Also, you can try different activities to find what you enjoy the most.