Everyone wants to have a perfect physique and great health, and the best way to achieve that is with diet and exercise which takes a lot of time and hard work. There are, however, other ways, such as a waist trimmer, that offer a quick fix. This article will elaborate on the benefits of a waist trimmer in addition to trimming the waist.
What is a Waist Trimmer?
A waist trimmer is a belt worn around the waist and is made of neoprene or any other type of flexible material. These belts can give the effect of a slimmer body in just a few seconds, making them famous among people of all ages.
How does it work?
In the waist or belly area, the body stores extra fat and water. The fat can be reduced by exercise and physical activity. However, the stored water remains in the area and gives the waist an unwanted look.
To get rid of the stored weight, you can wear a waist trimmer that will make your waist look smaller and help get rid of it through sweating.
How to use a waist trimmer?
The use of a waist trimmer is very simple and straightforward. Just unroll the belt and hold it on your waist above the hips. Fasten the belt at the front of your waist, adjust the tightness and make sure you are comfortable.
Benefits of Waist Trimmer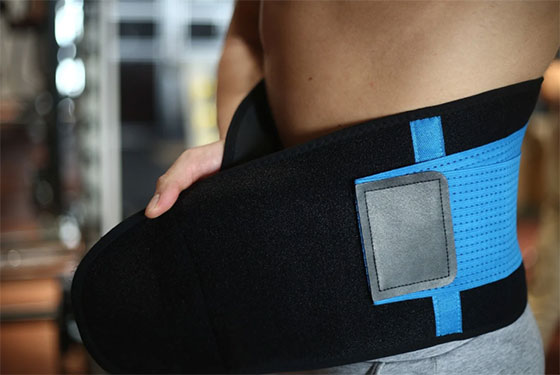 Here are some benefits of a waist trimmer belt that make it a helpful tool to look and feel fitter.
1. Compression and support for back
Waist belts, including heat belts and waist trimmers, promote correct posture of the spine to prevent and treat backaches and other back problems. They also help heal trauma, injury, and pain, especially the lower back. For people who do not want to bear physiotherapy expenses, waist belts are a great choice.
2. Temporary slimming effect
The top reason waist trimming belts are popular among young people, including many celebrities, is that they instantly make you look slimmer. The idea of trimming belts goes back to very old times when corsets were used to achieve the effect of a tiny waist.
3. Helps burn belly fat
Belly fat is hard to get rid of, and it is tough to get the area's muscles to heat up. A waist trimmer belt can help achieve that by increasing the temperature around the abs. Besides heating your belly, it makes you sweat more which can help you get rid of your excess water weight around the area.
4. Makes workout more effective
The waist trimmer belt is a great tool to turn up the heat around the waist for more yield from your workouts. If you wear it in the gym, it will help you keep your focus on maintaining your posture. Also, it makes you sweat more that causes an increase in the number of calories burnt.
5. Easy to use
The best thing about a waist trimmer belt is the ease of use that it offers. You can wear the waist trimmer belt regardless of whether you are working in your office or inside the gym. The seamless material of the belt makes it look inconspicuous under all types of clothing.
6. Improves body posture
If you struggle to maintain your posture, a waist trimmer belt may help you achieve that. The trimmer belt compresses the spine, makes it attain an upright position with proper alignment of the spine and prevents slouching. This is the reason why it is recommended for people with back problems and needs to keep a good posture.
7. Encourages healthy diet
Apart from giving a false sense of a better physique, waist trimmer belts can be a great reminder to maintain a healthy diet. To achieve that trim waist, you need to focus on your diet and exercise, and waist trimmer belts can help you focus on your goal.
8. Boosts your confidence
Waist trimmer belts will create an illusion of a perfect figure and also help you maintain an upright posture. It makes you look slimmer and taller, and you can wear the dress of your choice without having to worry about how it looks on you.
The Bottom Line
Fat around your waist can not just be bad for your appearance, but it is also the most dangerous fat and can be an indicator of many underlying health problems. The waist trimmer can help you achieve a better overall appearance and promote maintaining a thin waist over time.