If you are reading this, you must already be aware of the popularity of Cannabidiol or CBD. The rise in the popularity of CBD for enhanced muscle recovery has become ubiquitous among various gyms that now sell CBD products at the front desk. The reason behind this is pretty clear. In 2018, with the passage of the farm bill along with several clinical trials, the efficacy of the anti-inflammatory properties of CBD has now become a part of the post-workout recovery routine.
Many CBD brands are now offering various CBD-infused supplements. Above all, they effectively treat those looking for an alternative to enhance their muscle recovery after working out. You've likely heard of the old saying 'No pain, no gain.' After an intense workout, you've probably suffered from muscle pain, sore muscles, and inflammation. Thankfully, there are some excellent CBD products that are especially helpful to make you feel better post-workout.
Now, let's check out the top five post-workout CBD products for enhanced muscle recovery.
CbdMD Oil Tincture and Pain Relief Cream
CbdMD 750mg CBD Oil Tincture is a Superior Broad Spectrum CBD mix with natural MCT carrier oil that helps to improve your health and wellness each time you take it. It's also especially helpful for post-workout bodybuilding. This tincture, which is vital in supporting cannabinoids and terpenes, has a long list of advantages. These include supporting tranquility, increasing recovery, and controlling stress.
Regular use will aid you during physical activities on a daily basis with minimum to no muscular discomfort. This supplement is third-party tested, gluten-free, and vegan, and is made from industrial hemp produced in the United States.
CbdMD Recover is an excellent pain reliever that can assist with mild muscular aches and discomfort. For instance, the ingredient histamine dihydrochloride works to warm the aching region while also moisturizing dry skin. This compound is a popular cbd concentrate for sale that combines high-quality hemp extracts and the best manufacturing techniques. Available in four CBD concentrations and three different applicators, it's ideal for treating muscular discomfort and workout recovery.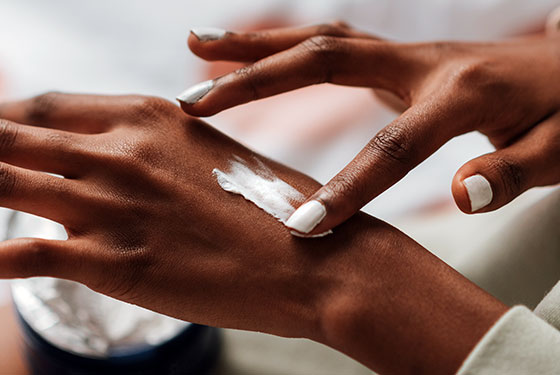 PFX Labs ShredCBD
ShredCBD from PFX Labs is a revolutionary new CBD product that helps to target body fat. Furthermore, you'll experience improved energy, attention, sleep, performance, and general health too. The formula incorporates three potent fat-burning substances in addition to 20mg of premium pure CBD isolate.
Each capsule will vastly help you to reach your weight loss goal. ShredCBD is making headlines as a revolutionary approach to get rid of that undesirable fat and start seeing a shredded physique. You'll get that hard-earned bodybuilder look with zero unpleasant side effects in addition to fat reduction.
EPC's Golden Mylk Ayurvedic Tincture – 1:1
If you're a fitness and health/lifestyle enthusiast, you've probably heard about Ayurveda. This form of medicine ultimately inspired the production of Golden Mylk Ayurvedic Tincture – 1:1. It has 100 milligrams of THC and 100 milligrams of CBD to help inflammatory response and your body's immune system. Containing a variety of spices, many people have commented that it tastes similar to chai tea.
Mary's Nutritionals Cannabis Patch
Mary's Nutritionals Cannabis Patches are another alternative for post-workout joint and muscle aches that provide the calming benefits of CBD. Each patch includes 10 milligrams of hemp oil extract, delivered over an eight to twelve-hour period. Compared to other topical forms of CBD, this allows for a more regulated and focused application.
If you're unsure how much CBD you need or require a consistent dose of CBD throughout the day, these patches are ideal. They are made without latex and include a hypoallergenic foam backing to avoid allergic reactions. Additionally, each patch features a pharmaceutical-grade adhesive that prevents it from slipping off your skin.
The hemp oil is extracted with care from organic industrial hemp cannabis plants, resulting in the best grade concentrated hemp oil and CBD available. It is a fantastic product for relaxing tight muscles and for enhanced muscle recovery. If you want to prevent future wear and tear injuries on your muscles during workouts, give this a shot.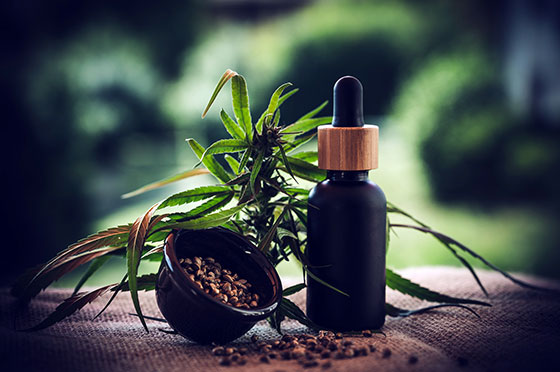 Just Live CBD 750mg Pain Relief Cream
Just Live CBD 750mg Pain Relief Cream is a carefully developed and balanced blend of THC-free anti-inflammatory botanicals. Because of this, it's getting rave reviews as a post-workout bodybuilding solution for pain relief. Easily get rid of those annoying muscle aches and joint problems with prescribed use. This topical is the ideal complement to your workout routine for reducing muscle pain, recovery, and relief. Not only does it help for physical wellbeing but people have commented on the mental clarity it provides also.
Wrapping Up These Enhanced Muscle Recovery Products
CBD is commonly found in infused balms, lotions, capsules, and other products, in addition to CBD oils and tinctures. If your doctor approves and you're willing to try CBD instead of typical anti-inflammatories, go for it! Experiment with different administration methods and doses for a few weeks to see what works best for you. Finally, remember you have nothing to lose and many benefits to gain for recuperation and recovery.