Kettlebell Krusher Scholarship Program
6/15/19 Update:
There was a flurry of last-minute entries to the scholarship program. It wasn't an easy decision, but there is one that really stood out. We'd like to congratulate Angelina Tang on her winning essay. We'll be in touch with your financial aid office early next month for disbursement.
You can read Angelina's essay along with other top entries here. Congratulations again and thank you to all the participants
The staff at kettlebellkrusher.com knows how difficult it can be to pay for a good college education. For this reason we've created this scholarship to assist students who are passionate about health and fitness.
We truly believe that a healthy body will lead to a sharper and clearer mind. We also believe that using kettlebells is the quickest way to build muscle, get in shape, or lose weight. That's why we are awarding $1,000 to the student who writes the best essay on the benefits of kettlebell exercises versus traditional exercises.
The winning student will have their essay posted on our blog to share with all of our readers. Many of our visitors come to our website looking for information and resources to help them achieve their fitness goals. Your essay might just help give them the motivation to start using kettlebells!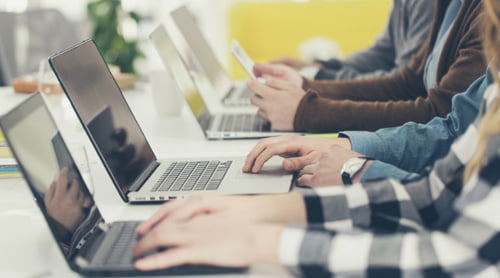 Eligibility Requirements and Details
In order to apply for our scholarship, we require proof of an acceptance letter from an accredited college or university in the United States. Please submit a scanned copy of this letter to scholarship@kettlebellkrusher.com or attach with your submission in the form below.
Your essay should be at least 1,500 words and detail how kettlebell exercises compare to more common and typical exercises. Please cite examples from case studies that prove the effectiveness a kettlebell workout can provide as it pertains to building muscle strength, weight loss, grip strength, and/or increased mobility. Be sure to check for grammar, punctuation, and spelling errors too.
Submission Deadline & Winner Annoucment
You must submit your essay no later than May 31st, 2019. We will notify the winner of the scholarship on June 15th, 2019 with funds being awarded July 1st, 2019 directly to the financial aid office of the applicant's college.
If you have any questions regarding eligiblity please contact us at scholarship@kettlebellkrusher.com. We will respond as soon as possible.
Kettlebell Krusher is dedicated to providing exercise tips, equipment, and news as it relates to all things kettlebell. The popularity of kettlebells has increased dramatically over the years with notable celebrities incorporating them into their workout routines. The kettlebell community is one that is open and unbiased and is strengthened by the support and encouragement of each other.
Some of the equipment we review includes: Best Kettlebell Sets For Men and Women, Best Competition Kettlebells, Best Novelty Kettlebells, Best 35lb kettlebell, Best 15lb kettlebell, Wholesale Kettlebells and Best Monster Kettlebells
We also cover the following accessories: Best Kettlebell Books, Best Kettlebell Gloves & Guards, Best Kettlebell Racks, Best Kettlebell Shirts, Best Kettlebell Workout DVDs, and Complementary Fitness Tools
Training program: The Ultimate Kettlebell Training Program for Beginners
Starter Kit: The Most Affordable and Smallest Home Gym – The Kettlebell