If you were injured while working out at the gym, you may be curious about who is at fault. The answer to that question is conditional on the specifics of your accident. If the piece of equipment was faulty, the firm that made it might be held accountable for any damages that resulted.
In the event that the fitness center does not perform the necessary upkeep on the apparatus, the facility might be held liable. In addition, if you were hurt because another person was careless and didn't take the necessary precautions to avoid injuries, they might be held accountable for your injuries.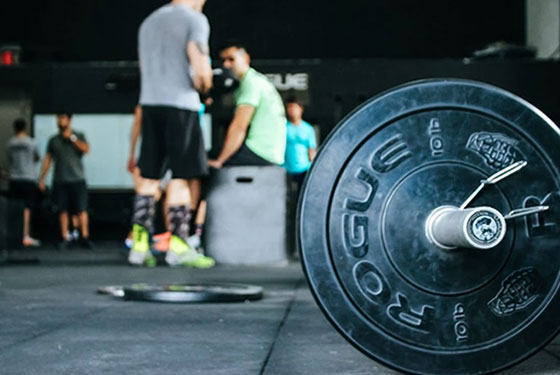 Reporting the Accident
Tell a gym staff member about the incident. If you are hurt while working out, immediately notify a staff member. Get in touch with a higher-up directly, if possible. Make sure you have the gym's corporate office and insurance company's contact information.
Seeking Medical Help
Get some help from a doctor. Have someone call an ambulance if it's a major injury, or go to the emergency room from the gym. If you delay or decline medical care after suffering an accident, your insurance company may use this as grounds to reject your claim for compensation. Also, you need copies of your medical records to prove the extent of your injuries. If your accident prevents you from working, it's important to get a statement of missed pay from your employer and retain any related receipts and medical bills.
Seeking Legal Help
Contact a personal injury attorney after you've received medical care and collected any relevant evidence. A personal injury attorney may assist you in gathering evidence, determining who is at fault, and filing a claim to get the full and fair compensation you are entitled to. Recovering from a gym injury may be a lengthy and costly process, but attorneys are there to help individuals who have been harmed get the compensation they deserve. Legal aid is available if you've been hurt in this manner and want to pursue compensation from the gym center.
How to Deal With Liability Waiver?
Most gyms will have you sign a contract that restricts their responsibility in the event that you are hurt while working out. Many people who have been injured at a gym may wrongly assume that they cannot file a personal injury case against the gym because they signed a liability release. These disclaimers may shield gyms from responsibility for some injuries, but they still might be held liable in cases of extreme carelessness. That is to say, the gym might still be held accountable if its actions showed a wanton disregard for the safety of its patrons.
Another reason a liability waiver could not hold up in court is if it is poorly worded or lacks specific, legally enforceable wording. A competent personal injury attorney will often be able to contest a waiver, allowing you to proceed with legal action despite having previously waived your rights.
Filing a Lawsuit
You may be entitled to monetary relief in a personal injury lawsuit if you have been injured due to the carelessness of a gym, equipment manufacturer, or personal trainer. In the event of a gym-related injury, it is imperative that you notify the management and be checked out right away. In addition to documenting the dangerous environment with photographs, you should collect the contact information of any potential witnesses.
A gym accident victim who files a lawsuit may be able to get compensation for their financial and emotional suffering. Non-reimbursed medical bills, surgical or rehabilitative expenditures, out-of-pocket medical expenses, and lost income are all examples of economic losses. Also, your pain and suffering endured as a result of your gym accident-related injuries are compensated for via non-economic damages.
Examples of Common Causes of Gym Injuries
Broken Machines
The fitness center owes it to its customers to protect them from harm while they work out. In the event of an accident caused by their failure to keep equipment in working order, they might be held accountable for damages.
Inadequate Training
Gym instructors are required by law to have professional education and experience. A member might be hurt by bad advice and be entitled to a legal claim against the gym in this case.
Lack of Supervision
The fitness center's responsibility is to provide sufficient employees to meet the demands of its customers. During peak periods, gym owners should plan for more employees to be on hand to help anyone there.
Unsafe Conditions
If a spill develops on the gym floor and it is not cleaned up promptly or at all, an accident involving a slip and fall is possible. When free weights are not racked after usage or when there is no racking facility to store the free weights out of the way, they might become a tripping hazard in the gym. Another possible contributor to the high rate of injuries sustained at the fitness center is the lack of proper maintenance.
Examples of Common Gym Injuries
Joint discomfort or elbow pain may last a lifetime if you suffer a soft tissue injury, such as a ruptured ligament, tendon, or muscle, from carrying too much weight or from repeatedly extending your joints beyond their normal range of motion.
Overstretching or ripping your ligaments and muscles may result in a sprain or strain.
Herniated disks and lower back discomfort may result from improper lifting technique or too much weight.
Shoulder injuries are frequent among those who do overhead weightlifting exercises like bench press or other similar activities on a regular basis.
Common gym-related knee injuries include anterior cruciate ligament (ACL) rupture, meniscus tear, and patellar tendonitis. Bad form or old running shoes are major causes of knee discomfort at the gym.
Common types of ankle injuries include sprains with ligament damage and Achilles tendon ruptures.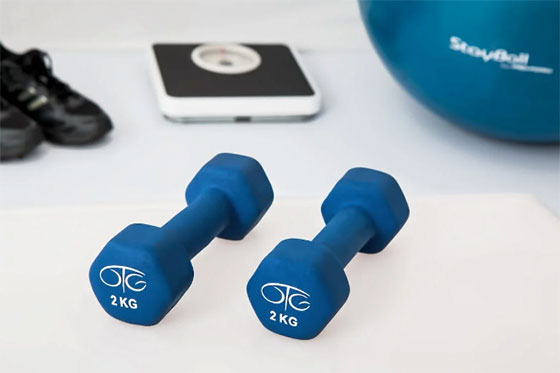 While gyms are great places to help you become fit, they do come with certain concerns that you should be aware of. You definitely can't sue the gym because you were reckless or overzealous, but if your injury was the result of a bad gym policy or negligence, you could have a case. Seek legal counsel to determine whether you have a case if you or a loved one have been injured at a gym.