Vacations are a great way to take a break and unwind from the stresses of work and everyday life. You get to relax, see new sights, and enjoy time with family and friends. But just because you're on vacation doesn't mean you have to put your health and fitness on hold.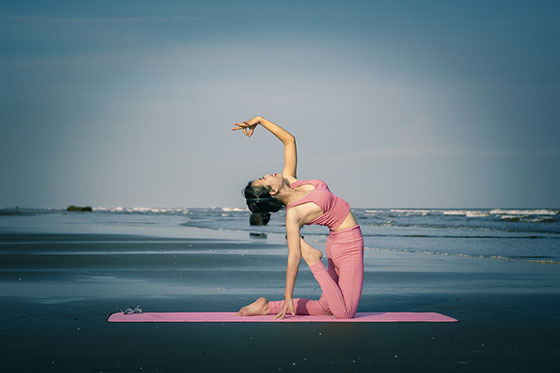 Abandoning your workout routine for even a few days could cause you to lose all your progress and feel sluggish when you return home. Fortunately, there are plenty of ways to stay active on vacation to maintain your fitness level and enjoy your time off.
Here are seven easy ways you can exercise on vacation:
1. Practice Yoga
Yoga is a great way to exercise on vacation because it doesn't require equipment and can be done anywhere. It's also a low-impact activity that's easy on the joints. There are many different types of Yoga, so you can find a style that suits your fitness level and needs. If you're new, start with a beginner's class or tutorial to learn the basic poses which can improve your balance and flexibility. Once you've mastered the basics, you can try more challenging poses or flows.
You can find yoga classes at most gyms and fitness centers. Many hotels also offer yoga classes or have a yoga instructor on staff. Or you can do it in your hotel room or beach.
2. Hiking
Hiking is a great way to exercise while enjoying nature's beauty. It's also an excellent activity for the whole family.
Before hiking, ensure you have the proper footwear and clothing. And be sure to pack plenty of water and snacks. If you're hiking in a remote area, tell someone where you're going and when you plan to return.
Be sure to warm up before hiking by walking at a moderate pace for 10 minutes. Then, you can pick up the pace and hike for 30 to 60 minutes. If you're hiking uphill, take breaks as needed. Also, cool down when you finish by strolling for 10 minutes.
3. Swim
Many people think of swimming as a leisurely activity, but it's an exceptional way to get a workout. Swimming is a great cardio workout that can help tone your muscles and improve your endurance.
Even for those who don't know how to swim, there are still ways to get a workout in the water. Water aerobics is a good option for those who want a low-impact workout. Some pools have devices that allow you to swim without getting your hair wet.
4. Biking
Many vacation destinations have bike trails that are perfect for exploring. Although you may think of it as an opportunity to immerse yourself in the beauty of your surroundings, biking is also a great workout.
Biking is a low-impact cardio workout that can help tone your legs and improve your endurance. You can integrate it into your vacation activities with ease. For example, you can ride a bike as a means of transportation to get around town or to the beach. Alternatively, you can go on a guided bike tour of the area.
5. Dancing
Did you know that you work out when you dance? It's true! Dancing is a great way to pump your heart and burn calories.
There are many different types of dancing, so you can find a style that suits your taste. If you're unsure where to start, try taking a dance class. This will help you learn the basic steps of the dance. Once comfortable with the steps, you can try dancing alone or with a partner.
6. Tennis
As a sport, tennis is often overlooked as a workout. But the fact is, tennis can help you burn a lot of calories. A game of singles tennis can burn up to 775 calories per hour. Tennis is also a great way to get cardio, improving hand-eye coordination. And it's a great excuse to spend time outdoors.
Tennis is a great activity to do together if you're traveling with a partner or friend. And, if you're traveling alone, you can find tennis courts at most vacation destinations. You can also sign up for group tennis lessons.
7. Take a Walk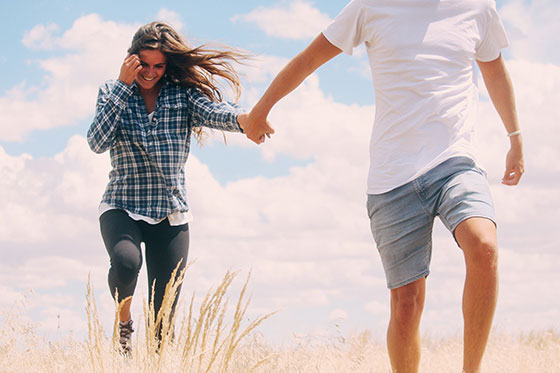 Instead of driving or taking an Uber through town, try walking. Walking is a great way to explore your surroundings and get some exercise at the same time.
So, the next time you're on vacation, pack your sneakers and take a walk around town. Or, if you're at the beach, take a walk along the shore.
It is a good workout and a low-impact activity that's easy on your joints. Walking is the most convenient option since you can do it anywhere.
Many great ways to stay fit while on vacation exist. So, don't let your workout routine fall by the wayside just because you're traveling. With some planning, you can easily find ways to stay active and have a great time.