We cannot deny the importance of a healthy lifestyle because health comes first and it should not be compromised at any stage of life. People suffer a lot of problems due to obesity and other issues. Do you know the reason why the majority of people suffer from orthopedic issues?
We merely have time to walk as most of us spend our days in the office while being busy on computers and mobile phones. Lack of physical activity is the main reason for several diseases.
Sometimes, people compromise their gym routine just because they do not find enough time to travel to a gym. However, what if you make a home gym? Here, we have discussed important reasons for making a home gym. Let's explore the details: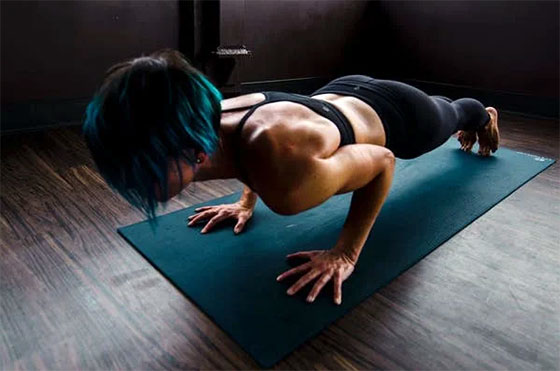 Time Efficiency
Time efficiency is crucial for everyone and if you make the gym at home, you can save traveling time. You won't have to cover a long distance for reaching the gym as you can do gym at home with the right equipment.
Make sure you get the list of equipment and for this purpose, you can even consult a trainer to suggest the best gym stuff for home. You can even get ideas from Google regarding top barbells for home use because they are important to buy. Apart from barbells, you will need to buy other equipment too.
Privacy
Sometimes people avoid going to the gym due to privacy concerns or because they feel shy among people. If you want a secure environment where you do not have to worry about privacy issues then a home gym is the best option to consider.
You should allocate a room in your house for gym purposes and you can design it as per your budget. Make sure you place the treadmill near a socket because it needs electricity.
Freedom
If you prefer a home gym, you won't have to worry about gym timings as you can do exercise at your own convenience. Busy people cannot follow strict gym timings so doing it at home will bring freedom.
You will avoid cheat days when you see the gym equipment at home because you will feel motivated and achieving fitness goals will also prove easy. If you are obsessed with your fitness, make sure that your home gym has the all necessary equipment.
Money-Saving
Paying a monthly gym fee can affect your budget badly but you can get rid of this expense by making a home gym. Money-saving is important for everyone and if you can cut the expense by doing gym at home, just go for it. Apart from the monthly fee, you will have to bear travel expenses too while going out to the gym so you should compare the pros and cons of both sides and then take the decision.
Better Health
If you are living with your family, other family members in the house can also do gym if you bring the necessary equipment home. So, better health of all family members will be possible this way.