According to a recent study, at least 39% of Americans have gym memberships. Not a bad number because the fitness industry is expected to grow by a whopping 171.75% by 2028. Home gyms were more popular during the 2020 COVID-19 pandemic because of the containment measures. About three years later, most people still prefer these options because they offer a lot in terms of flexibility.
Home gyms are great for people who want to build muscle or maintain their weight loss program conveniently. Whether you are an experienced bodybuilder, a perfect beginner, a busy stay-at-home mum or dad, or a flexible worker, having the right equipment is key to achieving your fitness goals.
Unfortunately, deciding on the best equipment can be overwhelming, especially if you're a beginner and on a budget. Here, we've narrowed down the 9 choices for the must-have workout essentials for your home gym. Keep reading.
1. A Squat Cage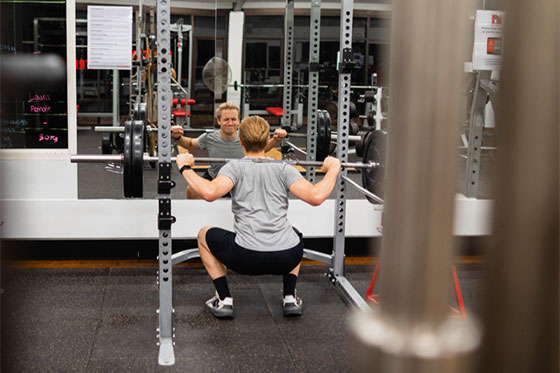 A squat cage is the centerpiece of any gym, and for a good reason, it allows you to work all your muscles and stretch them extraordinarily. As the name suggests, this ultimate bodybuilding equipment will enable you to do your squats, bench presses, pull-ups, and military presses effortlessly. You can also do bent-over, chest pull-ups, and other strength workouts to gain muscle volume and burn calories.
A squat is an investment that can take up space in your home gym, but it's also durable and adaptable. You may need to fit adjustable safety arms for your safety and traction bars for gripping. Ultimately, this helps build muscle or lose fat, depending on what you want from your workout routine.
2. Reclining Weight Bench
A weight bench is not an ordinary reclined seat for sitting down to recover from intense workouts. But, it's workout equipment where you can perform bench presses with dumbbells and kettlebells, incline, split squats, and jump squats.
Performing such workouts without a bench can be complicated because the floor may hurt your back. Besides, the dumbbells are heavy equipment and require to be tilted at varying angles for easy lifting.
3. Dumbbells and Kettlebells
After buying your squat cage and bars, your budget may increase considerably. Luckily, dumbbells and kettlebells are an excellent complement to the barbell because they offer a plethora of workout options in isolation.
Often they allow a greater range of motion, and it's optional to have a rack in your home gym. They are also easy to drop on the ground, making them safe to use. If you're on a budget and have little space in your home, a pair of compact dumbbells and kettlebells are a worthy consideration.
4. Ab Wheel
An Ab Wheel is an effective gym tool for core strength exercises. It's shaped like a small wheel with a steel rod inside. Because of its simplicity, you don't require a lot of space in your gym room, and you can carry it for outdoor workouts.
5. Gym Rings
If your squat cage lacks a pull-up bar, you may not manage to do pull-ups. As you know, pull-ups are examples of exercises that complete your workout. Besides mounting a pull bar on your squat cage, you can incorporate gym rings. These versatile tools help in supporting high up and work on your stability.
6. Weight Belt
A weight belt is a simple accessory that transforms a bodyweight workout into a weighted workout. With this tool, you can progress in other exercises, such as dibs and pull-ups. Further, it prevents injury by providing support when doing exercises such as push-ups or squats. Typically, when you wear a weightlifting belt, it reduces stress on your lower back.
7. Parallel Bars
A parallel or drip bar is thoughtful gym equipment for explosive, plyometric, and all-muscle workouts. You can also exercise by stretching your arms, hanging on the bars, and tightening your abs. During summer, you can take your bars out in the garden and work out while getting a dose of vitamin D.
8. BodyBuilding or Resistance Rubber Bands
These practical workout kits help add resistance to your workout and warm up the muscles. You can use resistance bands to make your bodyweight workouts effective and accentuate work on weighted workouts like the bench press. These bands are also vital for stretching and whole-body exercises.
9. Treadmill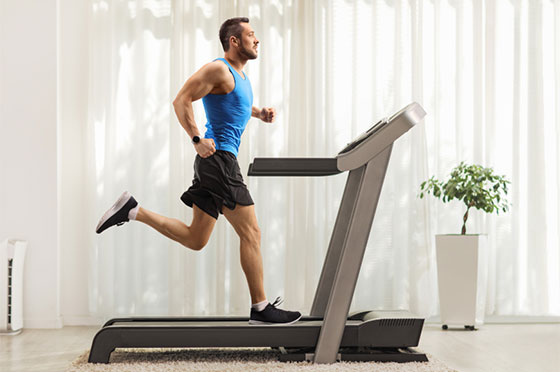 Although it's bulky cardio equipment that requires a lot of space, a treadmill is a great addition to your home gym to make it complete. It's excellent at burning calories and providing mental stimulation, which makes sense if you do sports and want an additional challenge.
Conclusion
Having a home gym is practical in many ways. First, you can save money instead of paying gym membership fees, which can eat into your budget. Secondly, home gyms are convenient because you can work out anytime and include a variety of exercises, from walking to strength exercises at your comfort. Indeed, weather and traffic conditions don't get in your way.
But you need a good selection of gym equipment to facilitate your workout sessions. Finally, along with training and recovery, balanced nutrition is essential to your success. Your body needs enough energy daily: carbohydrates, proteins, fats, or mass gainer supplements like bulking whey to help improve your performance.